🥇
Quality over quantity
Find a co-founder that is as talented as you are
Meet vetted co-founders
Access our community of hand-picked, highly-skilled co-founders, indie hackers and entrepreneurs.
expand »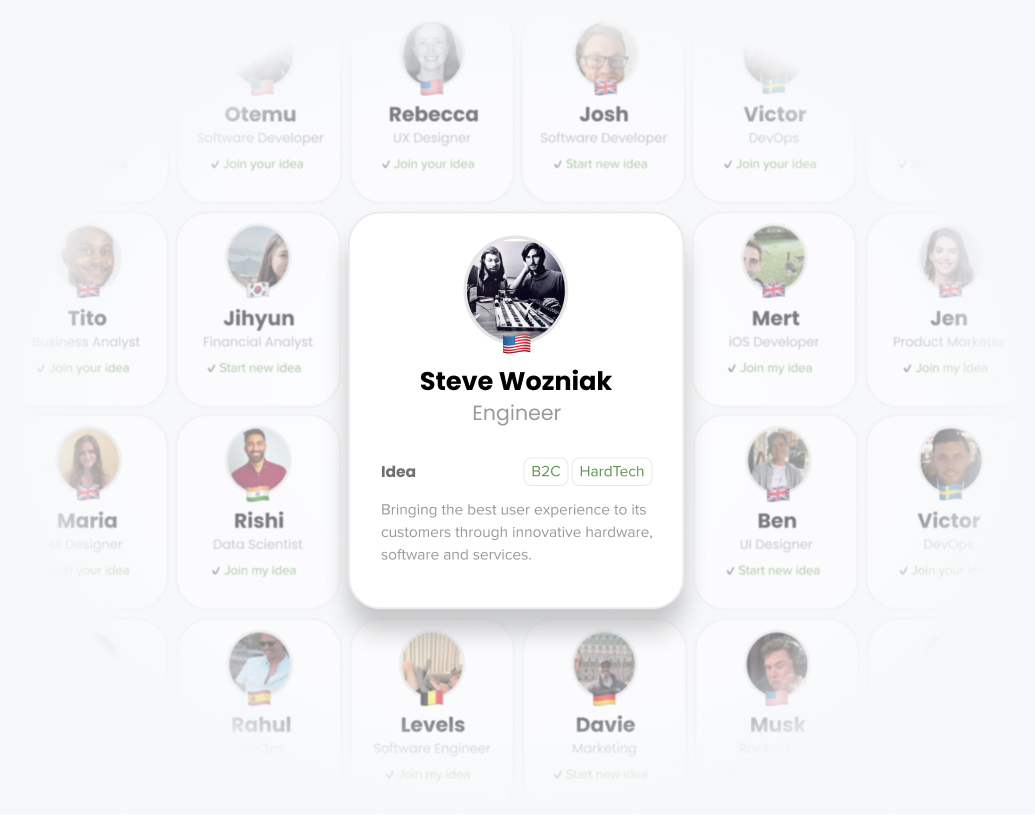 Layered profiles
Make snap decisions with digestible profile summaries or dive deeper if they peek your interest.
expand »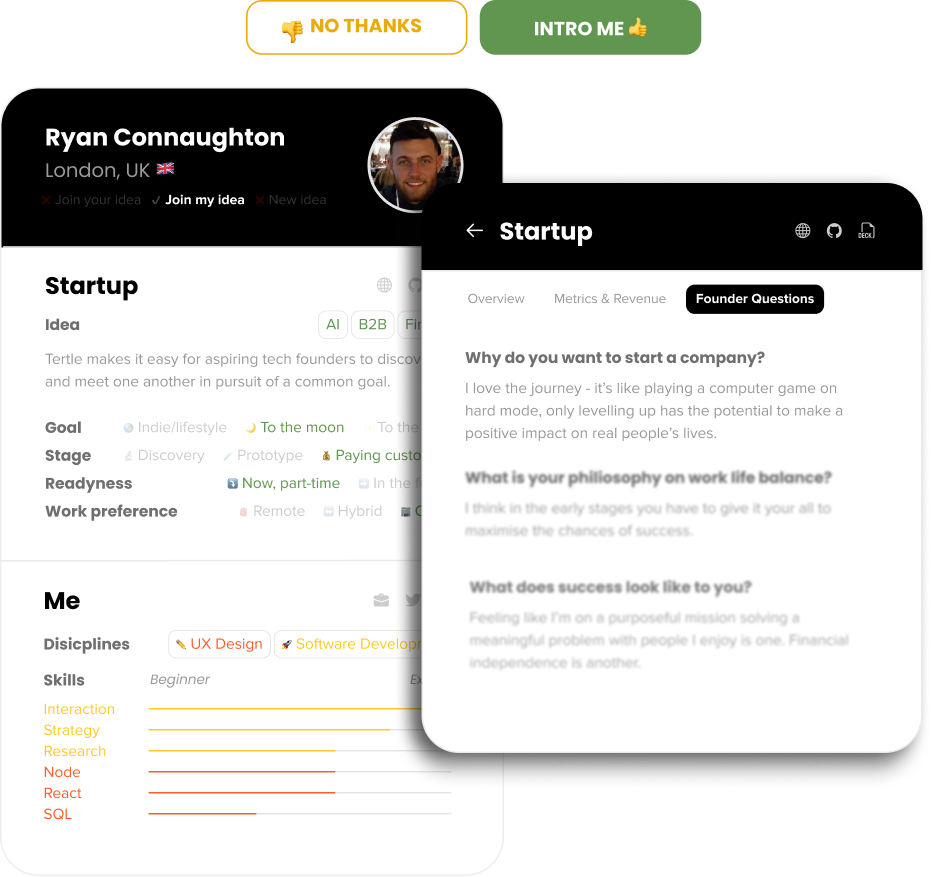 🧠
Smart matching
Find a co-founder that complements your weaknesses
Weekly introductions
Making a habit of meeting somebody new each week is the key to finding your duo. That's why we streamlined the whole thing.
expand »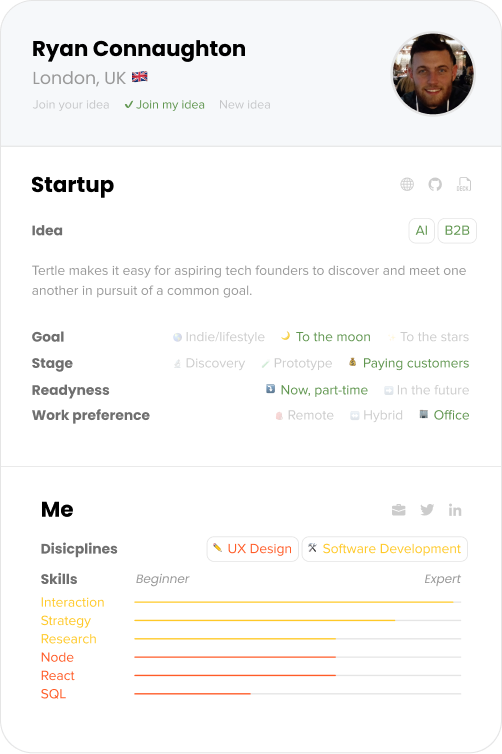 Advanced filtering options
Filter co-founder matches by the things that matter most to you.
expand »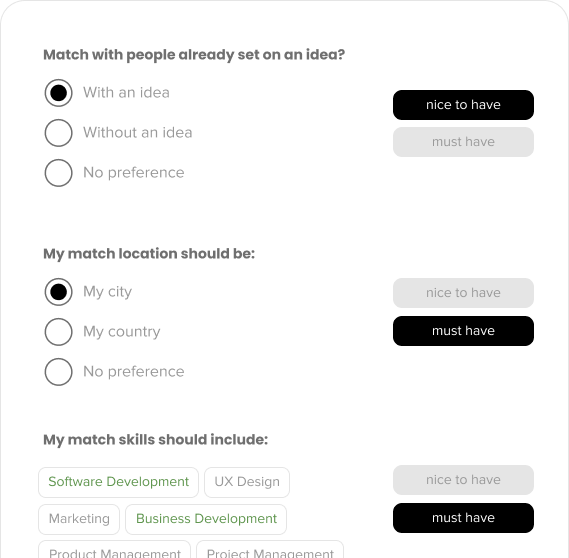 📅
Real conversations
🚫 Not dead-end messaging
Meeting scheduler
Waste less time with dead-end messaging, schedule a meeting with ease from the get go.
expand »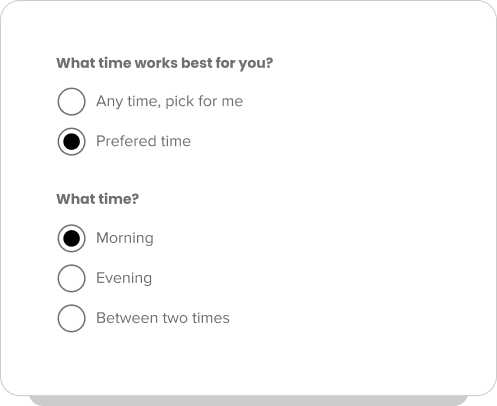 Break the ice
Choose from our introduction message templates or write something custom.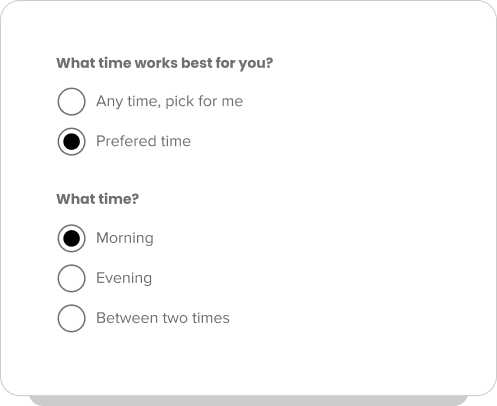 Dashboard tracking
Keep track of who you met and when.
Add ratings and notes to compare and contrast founders.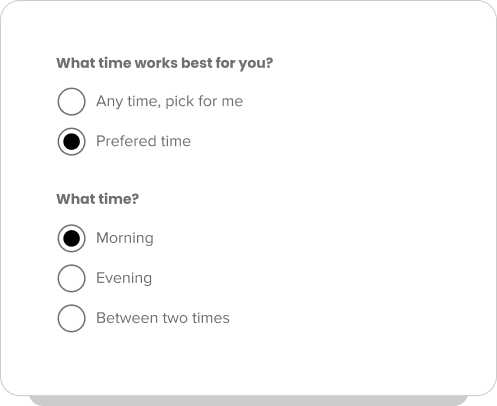 1. Create your profile
Apply for membership by telling Tertle a little bit more about you and what you're looking for in a co-founder.
2. Weekly candidates
Once accepted, we'll match you with suitable co-founder candidates based on your selected preferences.
3. Connect & chat
Meet a new co-founder each week via 1 to 1 introductions from Tertle.
Why was Tertle started?
Finding the right co-founder is hard. Being a solopreneur is even harder. Both of these I know from first hand experience.
We think there's nothing currently out there that really hits the mark in helping founders and indie hackers easily connect — and so, Tertle hatched.
What's next for Tertle?
I have a couple of things in the pipeline. A better question would be, what would you like to see?
You can chime in and keep up to date by following me on twitter.
Can I ask you some more questions?
You can contact us via email here. Ask us anything!